Bear Claw's Mission
Bear Claw's mission is to provide quality professional services, while placing our client's needs first. We will always strive to exceed expectations with a focus on developing and maintaining long term relationships. We will perform for our clients the highest level of quality construction and environmental services. Honesty, integrity and fairness with clients suppliers, sub-contractors and third-party industry colleagues will always be at the core of our company's being.
"I would recommend BCCM to anyone that is looking for a quality, service oriented contractor that will do what they say."
-Michael M. McRobert, CEO and President, MAXUS Properties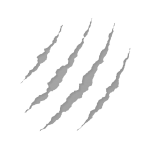 Vision Statement
It is Bear Claw's vision to provide high quality professional construction and environmental services as a Native American General Contractor for generations to come. This is all in an attempt to keep our earth's natural resources safe.
Philosophy
It is Bear Claw's philosophy to provide a working environment that promotes personal growth and professional development. We shall maintain an unwavering commitment to our clients in order to ensure successful partnerships/relationships.
Our Goals
Bear Claw's goal is to earn the loyalty of its valued clients and friends by consistently providing quality and value-based construction and environmental services. WE shall try to anticipate and exceed our client's/friend's needs by utilizing dedicated, successful driven professionals all while honoring commitments. We shall always seek to provide and enhance community-based services to help others and enhance the development of those in need around us.
Locations
Bear Claw Construction Management, LLC is centrally located to provide efficient, timely services to our clients nationwide. BCCM is currently licensed in many states and will continue to expand its national service area.